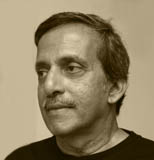 Dr. Kavan Ratnatunga (Dr. Kavan) was educated at Royal College, Colombo and at the University of Colombo from where he received a BSc (First class, honors degree) in Physics, in 1976. He commenced his career in Astronomy at the University of Pittsburgh, USA, where he completed a M.Sc. degree in Astronomy. He read for a PhD at the Australian National University. Thereafter, Dr. Kavan went back to USA. At the Institute of Advanced Study, Princeton, in 1984, he first had an email address. From Princeton Dr. Kavan went to the Dominion Astrophysical Observatory in Canada, and then to the NASA Goddard Space Flight Center in Maryland, USA, around 1989.
Video in Brief
Full Video
---
In the late 1980s, Sri Lankans in various Universities in the USA were exchanging information with each other using email. This group kept growing and it was named SLNET – Sri Lanka Network. In Sri Lanka, during this period, the JVP insurrection was widespread and Dr. Kavan and others were eager to receive news from Sri Lanka. But the only way in which they could get news was through long-distance phone calls to Sri Lanka, which were quite expensive. Then, Dr. Nimal Ratnayake started listening to news on BBC using his short-wave radio, transcribing the news and posting it onto the mailing list, which grew rapidly to include more than 1000 email addresses. People also used to phone for news from Sri Lanka and post the news on to the list. Around this time, Dr. Kavan found out about the online service provider, CompuServe which gave out wire news reports. And it was possible to search it with keywords such as "Sri Lanka" and find relevant stories. There was far more content than what was available through a single organization such as BBC. Dr. Kavan started copying this content and posting it onto the list SLNET, which he joined in 1989. The list grew larger and a stream of wire reports was posted daily to a large community of Sri Lankans. Dr. Kavan used to do this daily when he was at NASA Goddard Space Flight Center. Then, around 1990, Dr. Gihan Dias founded the volunteer, non-profit organization, Lanka Academic Network (LAcNET). LAcNET was subsequently run by several people. During the last few years it was run by Dr. Sanjeewa Weerawarna. Dr. Kavan managed to automate the way in which CompuServe was accessed, news items picked up and posted. Thereafter, Dr. Weerawarna wrote a program through which news could be filtered, so that news items were not duplicated.
Dr. Kavan reminisces that Sri Lanka had a lead start in the Internet scenario. He states that Usenet groups such as soc.culture.srilanka were created long before soc.culture.india was created.
Connecting to the Internet
When Prof. Abhaya Induruwa set up the Lanka Educational Academic and Research Network (LEARN), then any institution in Sri Lanka could dial-up LEARN and get email. In 1991, Dr. Kavan joined the Institute of Fundamental Studies (IFS) on Sabbatical leave. The very first thing he did then was to set up a connection to LEARN so that he could dial-up and access his email at IFS. To this there was resistance at IFS which was evinced in various ways. He says that email which is ubiquitous now, and taken for granted was not so popular in the early 1990s. During this period, the fact that the Internet was the future was not fully understood in Sri Lanka. Then around 1995, the very first Internet Company in Sri Lanka, Lanka Internet was set up. A permanent Internet connection to LEARN was also established. The newspapers Daily News and the Sunday Observer of the Associated Newspapers of Ceylon Ltd, were made available online. The private newspapers also had to be online. Therefore, LAcNET funded the Sunday Times to be online. Dr. Gihan Dias used to create the weekly edition of the online Sunday Times. He started around March 1996 and continues for around 2/3 years.
Archiving
Dr. Kavan hosted the Sunday Times for many years, and that, he says is the reason for there being a complete archive of the Sunday Times from 1996 onwards. When Lanka Internet closed, seven years' archives of the Sunday Observer and the Daily News were lost. Dr. Kavan emphasizes that this points to the fact that websites should be archived. He stresses the fact that Sri Lanka has no legislation or regulation on archiving content on the Internet. Legislation on printing on the Internet should not be different from legislation on printing on paper. Under the Printers and Publishers Ordinance of Sri Lanka it is required that five copies of the whole of every book (and subsequent editions) published in Sri Lanka to be sent to the Department of National Archives. The Department is responsible for the registration of books and newspapers published in Sri Lanka. It would help if there is a way in which the Department could find funds to archive Internet content.
Content on the Internet, at least what is under the LK domain should be properly archived so that researchers can access those archives in the future. Dr. Kavan states that a certain amount of archiving is carried out by the US based organization archive.org but it is incomplete. A mechanism should be set up to archive the content under the LK domain. He states that Prof. Gihan Dias is greatly interested in implementing this. But appropriate software and a person to run it has to be found.
Information on Sri Lanka, lakdiva.org
In 1998, Dr. Kavan decided that there should be more information on Sri Lanka on the Internet. Therefore, he got his son Rhajiv, who was 14 years old, to scan and use optical character recognition (OCR) to convert "A Short History of Ceylon by H.W. Codrington" to text and upload it onto the Internet. That was the first time a 50,000-word book on the history of Sri Lanka was made available online. Subsequently, Rhajiv also uploaded the Mahawansa.
Later Dr. Kavan developed a site on coins and banknotes of Sri Lanka. These websites are linked to the sites with the books on history so there are cross-links. Dr. Kavan has uploaded content in all three languages, Sinhala, Tamil and English.
The domain of Dr. Kavan's site is lakdiva.org. He has registered lakdiva.lk too, but has yet to set it up and direct the domain to the same site. The site coins.lakdiva.org has information on the history of coins in Sri Lanka from 300 BC up to the present day – i.e. it includes 2300 years' history of Sri Lanka's coins. The site notes.lakdiva.org includes information on currency notes in Sri Lanka from 1785. The older notes, he says, are from catalogs. There is also the site, maps.lakdiva.org which is on maps of Sri Lanka dating from 1500s, which Dr. Kavan's father had collected.